Friday, November 18, 2011
Make money from contests is an easy and fun way to bring in some extra money. The question most of the people will ask is –"Can you really make money with contests"? I believe I am not the right person to answer this question as I had only very little experience in this filed. How ever I have decided to try my luck in Thank you Blog Contest.

Thank you Blog contest is conducted by makemoneyonlinefreenoww inline with the November's thanksgiving function at United States. 5 lucky readers will get $5 each. Contest will be open for the entire month of November.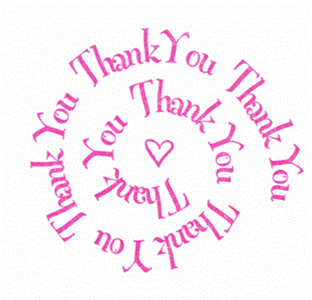 How to enter to Thank you Blog contest
Entering the contest is quiet easy and it can be completed in two simple steps. Basic rule is to share the blog somewhere in social media.
1. Share the blog
makemoneyonlinefreenoww
online via any social media.
2. Complete a short survey which will take only less than 1 min.
Below are some examples of what Trini- the blog author means by sharing her blog on social media platform:
- You can tweet the main link to this blog on Twitter
- You can post the link on Facebook.
- Like my Facebook Fan Page.
- You can "+1″ any of the links within this blog.
- Add my blog to your blogroll if you own a blog.
Things to Note
• Contest will close on November 30th 2011 at 9PM EST
• Payments are made via PayPal ONLY
• Only One entry per person
Check out here what I have done to win the contest. Share your ways also. Wishing you all the best.